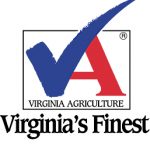 Wade's Mill has been practising the craft of stone-ground milling for over 268 years.  To ensure the quality and consistency of our products, all of our stone-grinding is done by one dedicated miller.
Our products are freshly ground on our granite mill stones and are made-to-order without any additives, preservatives, chemicals or bleaches.
Because our products are 100% natural, we advise that you refrigerate or freeze them upon receipt to maintain freshness and quality.
Please refer to our Terms & Conditions for our shipping policies.