Open to visitors March 31-December 23, 2018
Wednesday – Sunday    10:00 a.m. – 5:00 p.m.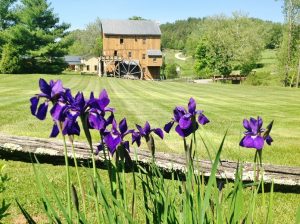 We invite visitors to explore three floors of historic milling equipment and learn about the history and process of traditional stone-ground milling.
We operate the historic water wheel Saturdays 10 a.m.-noon and Sundays 3-5 p.m. between March 31 and December 23.
Admission and parking are free.
Dogs are welcome to stretch their legs and have a swim in creek.