Open March 29-December 23, 2017
Wednesday – Sunday, 10:00 a.m. – 5:00 p.m.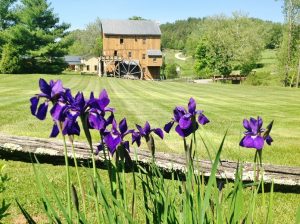 Explore three floors of historic milling equipment and learn about the tradition of stone-ground milling.
Watch the historic water wheel in operation every Saturday 10-12 and Sunday 3-5 p.m.
Free admission and parking.
Dogs welcome on leads, water and treats available.