We are now to closed to visitors for the winter until Saturday, March 30, 2019
Open March 30-December 22, 2019
Wednesday – Sunday    10:00 a.m. – 5:00 p.m.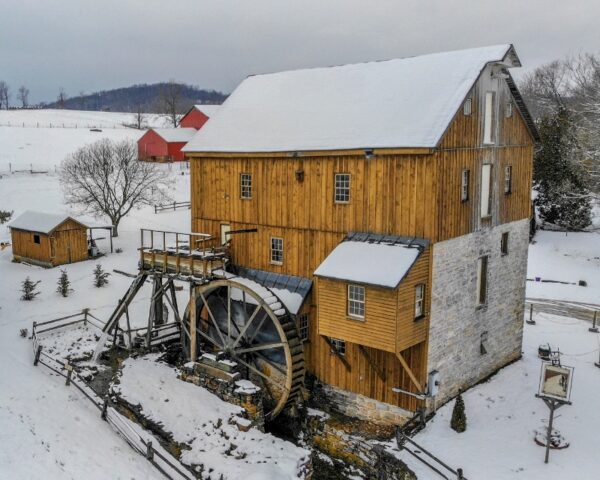 During opening hours, visitors are welcome to explore three floors of historic milling equipment and museum displays to learn about the history and process of traditional stone-ground milling.
We operate the historic 21-foot iron Fitz overshot water wheel on Saturdays 10 a.m.-noon and Sundays 3-5 p.m. between March 30 and December 22, 2019.
Admission and parking are free.
Friendly dogs are welcome to stretch their legs and have a swim in creek.